Phone: (888) 561-7287
At Get Help Tax our priority is making your life easier. More organizations are making the switch to cloud accounting software like Quickbooks Online. With that comes access to your company's financial records from any computer or mobile device, automatic backup of your data files, simpler payroll processing and faster bill payment.
Here's how we can help:
Bookkeeping Services for Small Businesses
Every business needs effective and reliable financial records to run smoothly. Let us handle your monthly bookkeeping while you focus on growing your business. We use QuickBooks Online to serve clients throughout the United States. Call to speak with one of our experienced accountants today!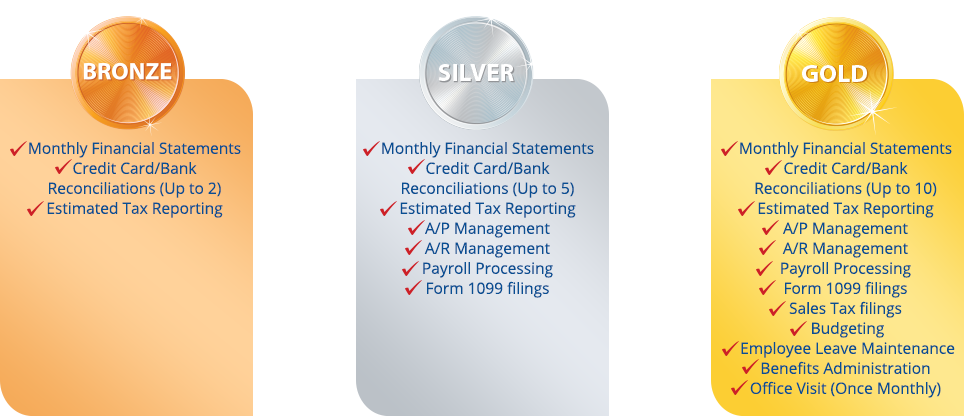 BRONZE PLAN
(Ideal for single-owner businesses)
Monthly Financial Statements
Bank Reconciliations (Up to 2)
Estimated Tax Reporting
SILVER PLAN
Monthly Financial Statements
Bank Reconeciliations (Up to 5)
Estimated Tax Reporting
A/P Management
A/R Management
Payroll Processing
Form 1099 Filings
GOLD PLAN
Monthly Financial Statements
Bank Recs (Up to 10)
Estimated Tax Reporting
A/P Management
A/R Management
Payroll Processing
Form 1099 Filings
Sales Tax Filings
Budgeting
Employee Leave Maintenance
Benefits Administration
Office Visit (Once Monthly)